No need to fret if you ever get locked out of home when you have a spare key hidden outside.
The hide a key rock offers an ingenious way to hide a key in plain sight, so you or your family member are never locked out of your home again.
Use this incredible item to hide your keys at strategic locations in a discreet way.
The hide key rock appears like a normal rock that you can set on a flower pot or any unforgettable area in the garden.
This product looks extremely genuine that no one can ever determine that this rock is fake and hiding a key to your home.
The back cover of this product also has the same color and texture that make it unnoticeable and allows it to go undetected.
A perfect way to keep your spare key protected and hidden in the cavity of natural rock.
Features:
Waterproof and durable
Heavy in weight
Perfect size, shape, and texture
Easily goes undercover among grass, shrubs, and wood chips.
How is Hide a Key Rock Useful?
Extensive Inner Compartment: The inner space of this hide key rock is big enough to hide a small keyring easily.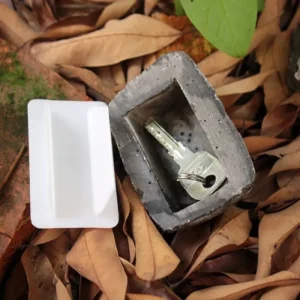 Small Size: This item is immensely small that it can swiftly blend in under rock gardens, grass, or landscape rock.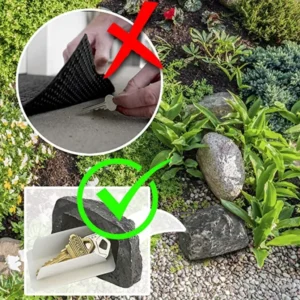 Windproof: The hide a key rock is durable that stands up excellently in bad weather or storm.