The beautiful-looking cat holder hoodie is exactly what you are looking for: a high-quality hoodie with a pouch you can put your cat in.
Try this cat pouch hoodie to walk around like a kangaroo by putting the cat in the hoodie's pouch in a safe and adorable way.
Imagine the eye-catching photos you can click while carrying your cat in the hoodie pouch. Won't it be simply stunning?
If you are a cat lover and want to lead the title of an obsessed cat parent to the next level, this cat holder hoodie is the perfect item that you must try.
An incredible item to present to your pet lover, friend, or family member.
Features:
Appealing layout
Economical Price
Premium Quality Fabric
Cozy and comfy to wear
Why Should You Purchase This Cat Holder Hoodie?
Secure for Pet
The cat holder hoodie has a pet pouch that allows you to carry your cat securely. The pet pouch lining can also be removed for easy cleaning. Moreover, the snap closure ensures the pouch is closed.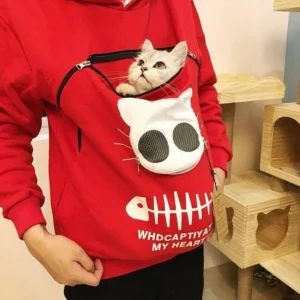 Comfy to Wear
This cat holder hoodie is made of high-quality fabric that also includes optional cat ears. Wear the ears up for a stylish and captivating look, or tuck the ears in the pockets for a conventional hoodie look.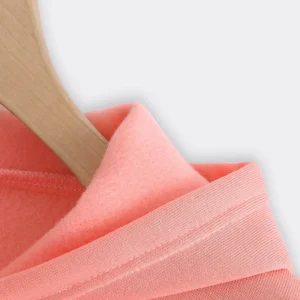 Excellent Way to Play with Kitty While Travelling
Our hoodie style provides a great way to play with kitty while walking and traveling as the thumb holes and the conventional front offers convenience and make the hoodie comfy to wear. This cat holder hoodie is perfect for small dogs. The hoodie is equally useful for men and women.