Do you feel like your skin quality is deteriorating day by day?
Do you feel like there is a river of oil flowing from your face and you feel so uncomfortable going outside with this skin?
If you are not comfortable, then use an oil control stick. It is made up of organic healing material that would blemish all the excessive oil problems of the skin.
The oil-absorbing roller retains the natural moisture of the skin making you feel fresh and young as always. The secret recipe of the stick is compatible with the oil-producing glands of the skin making them discharge in a balanced quantity.
You can use it on a daily basis. If you can apply like three to four times a day but keep the application in a rhythm.
If your friend needs this oil absorbing face roller then you can give it to her as a friendly gift.
Features:
– Made up of organic material
– Helps the skin retain moisture
– Keeps skin fresh
– Doesn't contain harmful chemicals
– Keep you feeling beautiful
Why to buy this oil control stick?
Skincare tool: your skin is an introduction to heart personality keep it fresh keep it young with this oil control stick.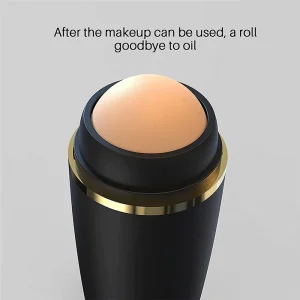 Keeps you young: Celebrate your young and fresh skin by keeping the sebum in control using the oil control stick.
Organically enriching: The oil control stick is amazing enough to promote the organic richness of your skin