Looking for a mesmerizing decor piece that will bring a unique and calming vibe to your room?
Give a look at our incredible looking jellyfish lava lamp.
This lamp features a clear cylinder filled with special jellyfish-shaped lava that flows and morphs in a soothing manner.
The Jellyfish Lava Lamp is a stunning and unique piece of decor that will add a touch of tranquility to any space.
The lamp provides endless hours of entertainment and relaxation.
Features:
Suitable for all Rooms
Highly affordable price
low power consumption
Suitable for apartments, bedrooms, and dormitory
What Makes this Jellyfish Lava Lamp Special?
Unique Design: The jellyfish-shaped lava is rare and fascinating, making it stand out from other lava lamps in the market.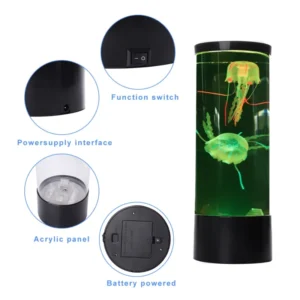 Peaceful light: The Jellyfish Lava Lamp emits a soft and calming light that is ideal for creating a relaxing environment. This lamp is perfect to use as a nightlight, a mood-setting piece, or a focal point in any room.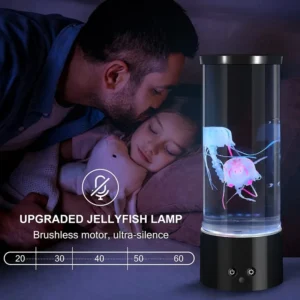 Simple to use: The lamp comes with a standard plug and switch, making it simple to turn on and off. The lamp also has a durable and sturdy base to prevent tipping or wobbling.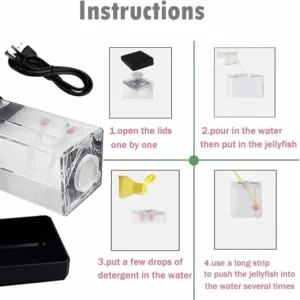 Low Maintenance: The lava lamp is extremely easy to clean. Simply wipe down the exterior with a soft cloth to clean this lava lamp. But make sure you are not using any harsh chemicals or abrasive cleaners.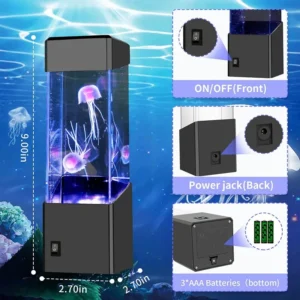 Compact Size and Variable Colors: This Jellyfish Lava Lamp is the perfect size for any room in the house, making it a great addition to any side table, bookshelf, or desk. It is available in 6 different color options.